I really liked Family Discipleship* by Matt Chandler and Adam Clark! It was a great read! The book is written on a level that is easy to access and is helpful to anyone who is new to figuring out how to disciple their children. It provides a much needed shot in the arm of encouragement for men to lead their family well.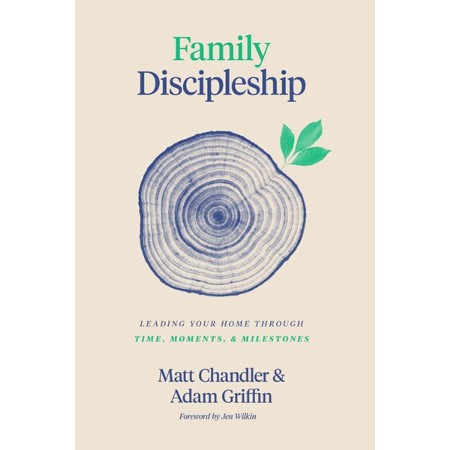 Chandler and Griffin both have excellent perspectives on leading a family and Family Discipleship* is full of both biblical and practical insights. For example, one of the authors talks about reading through a journaling bible for each child and writing thoughts/ prayers for that child as they read through. They also discuss godly habits, disciplines, and rythms of life as well as planning special events, mile markers, and milestones for their children's journey through life.
All in all it is a great book! I reccomend it to anyone trying to figure out how to lead your family well. It's best recieved by new parents or parents of todlers, but its never too late to start the journey of discipleship and this book reflects that with insight for older children as well. Certainly there were many insights that I gleaned from it and I've got kids in three different stages of development!
If your looking for a basic "how to" for family discipleship, this is a good book to get you started.
*This is an affiliate link. If you click on the link and purchase any items through Christianbook.com I will recieve an affiliate commission. (It helps me earn money for more books!) Reguardless, I only recommend products / services I use personally use and believe will add value to my readers.